Today is the Day!
Nellie, your #GivingTuesday spokesmodel wanted to remind you, TODAY IS THE DAY!!! GIVING TUESDAY!! She also wanted to tell the stories of two very special Limbo Angels. Megan Barrett was one of the founders of Limbo Chihuahuas. We believe she saved over 500 dogs (and a few cats here & there). Many of the dogs Megan took in were special needs. The ones no one else would take. For the last 10 years Megan was our Director until she passed away October of this year. Fifi, was the third dog adopted from the rescue. She was rescued from a hoarder situation and was in bad shape. Fifi was adopted by the Tonte family and flourished, becoming the centerpiece of the Chihuahuas of Tampa Bay Meetup Group. Fifi in her Rags to Riches Story, had a very active social life, dressed in only the finest couture & went on to become a Calendar Girl for America's Top Model Dog! Fifi passed away 3 days after Megan. Somehow I think Megan & Fifi crossed the Rainbow Bridge Hand in Paw. Please give generously today to give dogs like Fifi the BEST LIFE EVER!!!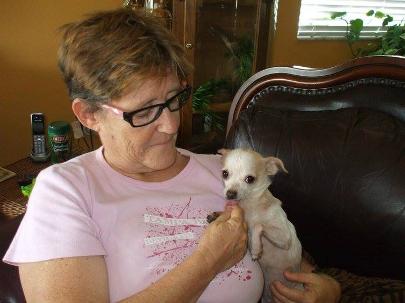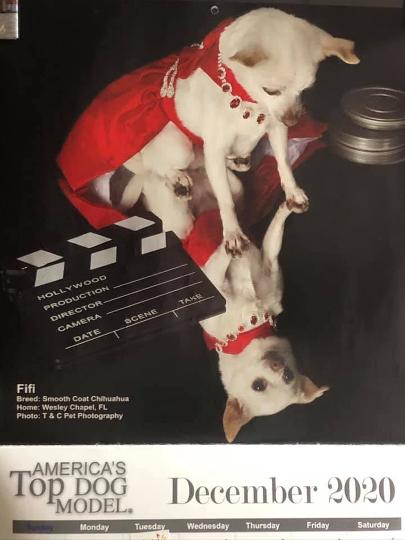 #GivingTuesday
We are counting down, counting down the days and minutes to Giving Tuesday. What is Giving Tuesday?
Giving Tuesday or

#GivingTuesday

, is a global day of giving fueled by the power of social media and collaboration.
Celebrated on the Tuesday following Thanksgiving (in the U.S.) and the widely recognized shopping events Black Friday and Cyber Monday,

#GivingTuesday

kicks off the charitable season, when many focus on their holiday and end-of-year giving.
One of the best ways to get involved is in your own community. Please consider giving to Limbo today and help us continue to help the pups in the Tampa Bay area.
Where do your donations go?
They go to the veterinarian to bring the pup into rescue. Many often need to be spayed, neutered, vaccinated. And that is only the begining. We also have many that need dentals, MRI's, amputation and tumor assessments often with removal.
We haven't even addressed the monthly costs and incidentals. Heartworm prevention, flea preventative, food and daily medications for some.
We are very fortunate to receive blankets and bedding on a regular basis but our foster homes often provide additional bedding, toys, treats, collars, leashes, crates, carriers and sometimes even strollers to keep our littles up high.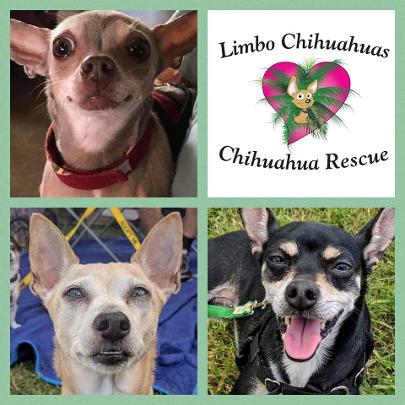 Meet Chi Man..
Man what a cutie, with an attitude. Chi Man came into rescue in June 2017. He was a feisty little guy for sure. He made a lot of progress with foster mom and was adopted to a wonderful family in September of that same year. For a time Chi Man made progress and everyone thought he might have found his fur-ever. But, after a year, it was evident the he just wasn't happy and was returned to us.
Wouldn't you know, the second he walked back into his original foster home he was back to his normal "cheerful" self!! What a pill. When he came back to Limbo we noticed he was having an issue with his eye and after many unsuccessful treatments the doc said the eye had to go... poor guy.
Now Chi Man is in fur-ever foster and Limbo Chihuahuas will sponsor his care for the rest of his life. His foster mom adores him and he fits right in with her crazy pack of mini hounds. Thank you for supporting Limbo this holiday season, we couldn't do it without you!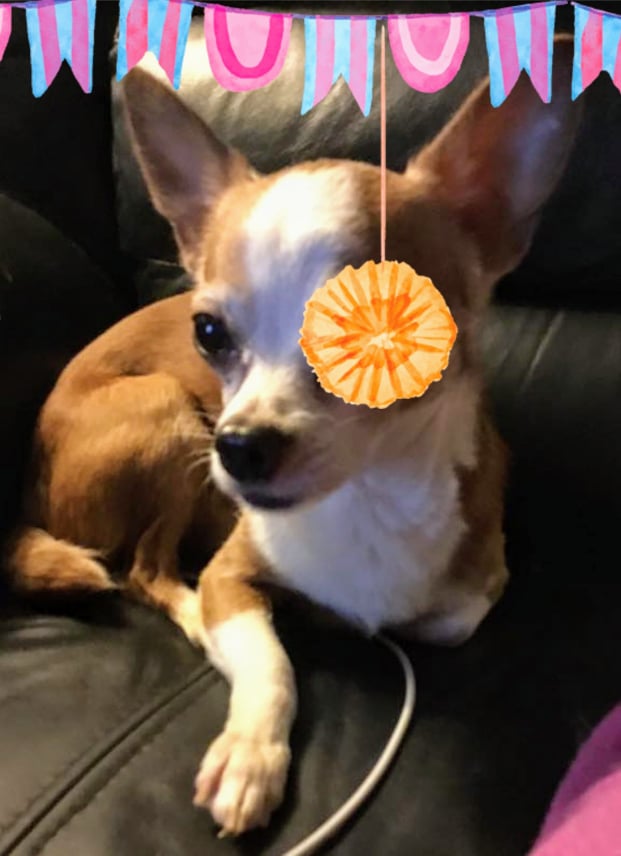 Meet Hubert, Alma, Jetson and Gracie.
These four fragile souls came to rescue broken. Hubert has heartworms that we have treated with the slow kill method but his little heart will never be strong again. Alma came to us literally broken. We took care of her broken leg but she was full of cancer that was deemed inoperable. Jetson and Gracie too came in full of medical issues that can only be treated with comfort measures.
These four souls came to us damaged and broken but, they have an amazing foster family that provides so much love they have all forgotten their past. You read that right! One family has taken on four of our very sad pups and made them whole.
Help us continue to help them keep these pups happy for the rest of their limited lives.
Meet Bambi!
She came to us in early 2016. She had multiple mammary tumors, a hernia, and was not fixed. The doc felt she had had several litters of pups over her entire life, which could be the reason for her poor condition. So, Limbo started treatment procedures to get her healthy and ready for a fur-ever home. Unfortunately after her first surgery we found she had a very enlarged heart! The doc felt her quality of life was in danger if we didn't finish the mastectomies and repair the hernia. And...she made it through with flying colors!
In 2017 she was placed in a fospice home..hospice for dogs. She was given less than a year to live. Well, that little girl has surprised us all. At the end of 2017 she developed an ugly tumor on her neck. It wasn't causing her discomfort so we left it alone. In 2018 she developed a very painful tumor on her belly and the decision was made to remove the tumor. The doc also removed the neck tumors. And, again, she made it through with flying colors!
Bambi's heart is still very fragile and she is on several medications to keep it strong and to keep her blood pressure low. She has a wonderful fospice mom who has taken her all over the country to show her how awesome the world really is. Bambi's mom does cover most of Bambi's expenses but we continue to provide veterinary care. We couldn't do this with out your help!
Meet Roscoe!
Roscoe is in the 10-12 year old range. He came to rescue in 2015 with heartworms and many other medical ailments. He finally is heart worm free but we found he had a collapsing trachea and a cognitive disorder similar to Dementia. He exhibits "sundowner" symptoms and these make him un-adoptable. He has a foster mom who has learned to work with his issues and understands that when he wants to bite her, he doesn't really mean it.
Due to continued personality issues and health complications from the years of heartworm infection, Roscoe has been moved into fur-ever foster. His foster parents have committed to his care and happiness for the rest of his life.
Limbo will continue to support him the rest of his life.